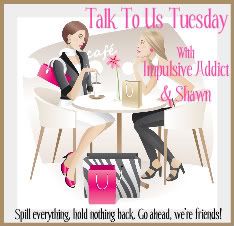 I am loving having cable.
The fact that I can record all of my shows while watching TV with my husband has been life changing! Now...instead of spending hours in my desk chair watching TV, I can now sit in the living room watching TV. I also don't have to pay for Bravo episodes anymore.
I've had cable for 4 days and I'm already addicted to a show. It's called Property Brothers. Have you seen this? Twin brothers, Jonathan and Drew show people their dream home and then dash their dreams when the home is out of their price range. Then they show them TWO homes that belong to hoarders/people that just skipped town and encourage them to buy one of them with the promise that Jonathan (the licensed contractor) can fix it up and make it their dream home!
I like what they come up with and the reveal is always very inspiring but I really love to see what shithole they come up with for these people to look at. And on the last episode that I watched...there was a bidding war for the shithole!
These two are also very good looking. I like looking at them.
So yesterday, I sat down with the remote and fell into a giant hole of Kardashian. I have a question. Does E play Kardashian shows 24/7? Should we change the name to Kardashian TV?
I'm not a fan of the Kardashian family. I think they are celebrities with no reason to be celebrities. With that said....I really like Chole and Kumar. Wait, is that his name? Anyway, I've seen a couple episodes of their show and it was slightly entertaining.
Yesterday, I got sucked in. I watched 4 episodes of Kourtney and What's Her Face Disgrace New York. This is not the real title. I can't remember what it's called.
So.....I'm guessing that The Hump and Kim are already married in the episodes that I've watched because Kim keeps flashing her ring. Having watched these 4 episodes, I can completely understand why Kim's married didn't last.
The Hump married Kim and then moved into a HOTEL with her sister, her drunk ass husband and a toddler. What the heck? Why can't they get their own apartment? Or hotel room? Then, The Hump isn't allowed to have any friends over. Seriously? He's not a child. He had a life before Kim. THEN, The Hump gets a paid gig making an appearance in Toronto. But then....he gets in trouble for going, when she was on a trip with her sister anyway. THEN she runs off to Dubai for no reason.
No wonder The Hump was acting out and Kim wants to divorce him. The Hump should be as happy as a pig in shit that he doesn't have to deal with her crap anymore. If this is how she treats her husband....she has no business being married to anyone.
Also....the story line of Kourntey becoming a crazy coupon lady and buying tons of toilet paper and mayo when they live in a HOTEL and never cook? It was ridiculous.
So tell me......what is your favorite cable show that I should be watching?