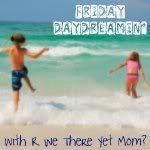 One of the highlights of our trip was seeing The Grand Canyon.
Keith and I had never been there before so it was a first for our entire family!
I was surprised to learn that you have to drive through a national forest to get there. A two lane highway....through the mountains and your ears will pop. Bring gum.
There was snow!
We arrived in Tusayan around lunch time and we were super hungry! The kids saw a sign for pizza and we thought that sounded great!
We Cook Pizza and Pasta
is a great little spot to stop before you hit the park and they have a salad bar and booze too.
Keith and I were excited to try beer from
The Grand Canyon Brewing Company
. They're based out of Williams Arizona and we liked both the Amber Ale and Pilsner very much.
The Canyon is spectacular!
There is lots of walking to do so don't be a dork and wear your wedges.
Bring some water bottles so that you can fill them with the best tasting water you've ever had. They have a pretty neat book store but the visitor center seems to be under construction.
Further into the park is a store and a restaurant or two.
I'd love to stay in the park sometime or take a
train ride
there!
Have you ever been to the Grand Canyon?