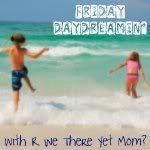 I lived in Utah for almost 4 years. I will tell you right now that Utah is NOT known for their food. It's a beautiful place to visit if you are into skiing, hiking and other outdoorsy activities.
I don't do any of those things.
I lived within 10 minutes of a ski resort and still didn't find a reason to learn to ski.
Many people that go to Utah to ski or drive through the state on their way to somewhere else; find themselves in Ogden.
If this happens to you, I highly recommend staying near Downtown on
Historic 25th Street
because the best restaurants are in this area. There is also a movie theater, bowling alley and a little shopping.
If you DO find yourself in Ogden Utah, you MUST find
Soul and Bones BBQ
. Do not let the fact that it is next door to a strip club deter you. You have to order the
Fried Beehive Cheese Curds
! They are little bits of white cheddar cheese that is beer battered and fried. It's served with dipping sauces and is the only thing I miss about the state of Utah.
I'm sorry to tell you that you can't order a beer with your curds because Utah is stingy with their liquor licenses, but there IS a beer pub a block away....or you can hit up the strip club. I KID!