Hello friends and
Impulsive Addict
and
Shawn
! Today...I want to talk to you about something very dear to my heart.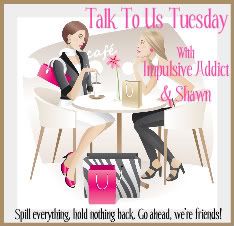 Over the weekend, we went to a LEGO store. I'm usually not the least bit interested in this and just count the minutes until we can leave. But this time.....I saw something I like.
A Christmas Village
!
This village started in 2009 and the building from that year will be discontinued soon. If you want this collection GET IT NOW!
Winter Toy Shop
Released: 2009
Pieces: 815
$59.99 at
LEGO.com
Winter Village Bakery
Released: 2010
Pieces: 687
$54.99 at
LEGO.com
Winter Village Post Office
Released: 2011
Pieces: 822
$69.99 at
LEGO.com
* I have permission from my DANISH friend to call them LEGOS. Did you know that LEGOS came from Denmark? Well...they did. And my friend Helle says I can call them LEGOS.
Because, really....who is ever playing with ONE lego?