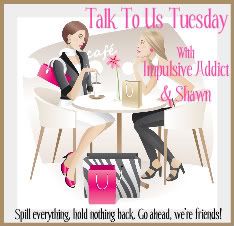 Saturday was Mallory's Hello Kitty Birthday Party!
I had so much fun planning this one because she was VERY involved with the process and is VERY opinionated (like another princess we know).
The first thing we did was set up a meeting with our cake designer. What? Your family doesn't have their own cake designer? Well....I'm sorry, but you need to get one.
We explained to Gemma from
Bella Stella Bakery
what we wanted and how many people would be attending. At the last minute we changed the cake to chocolate because Gemma made a cake for Keith's office and he fell in love with it.
The letters are poured chocolate people. Not fondant! And Hello Kitty is edible. It was the most delicious chocolate cake I've ever eaten. YUM!
I had the party at my brother in law Robert's house because we live in an apartment and there were only going to be 6 children so renting the clubhouse wasn't necessary. What I failed to factor in....was how anal Uncle Robert is about his perfect little house and even thought I took every precaution, it was stressful.
For the kids eating/crafting needs I bought plastic lap desks at Michael's and decorated them with the kids names. To protect the floor, I bought a shower curtain liner at The Dollar Store. It worked out GREAT!
One nice thing about the lap desks is that they have deep pockets on the side and the goodie bags fit nicely. They contained a pencil, little hello kitty bubbles, a hello kitty camera, ring pops, bracelets and hello kitty nail polish (for the girls) and a small ball (for the boys). Many of the items came from Party City. Their selection of trinkets and candy for goodie bags is fantastic! Everyone was excited to learn that they could take their desk home with them.
I had planned to play pin the bow on Hello Kitty. I drew a huge Hello Kitty head on a white poster board and then cut out 6 red bows and put the kids names on them. We didn't play this game because at the last minute Uncle Robert obtained a bounce house and that was all the kids wanted to do with their extra time.
Instead, as the kids were leaving we played Guess How Old Connie Is for a prize. The child that won (bless her heart) guessed the nearest to my REAL age. She guessed 72.
The bounce house was a HUGE hit. I didn't know you could actually buy a bounce house for your own enjoyment and will be doing so when I finally move into a house. They take 15 minutes to set up.
Mallory received very thoughtful and amazing gifts! She is thrilled with the GIRL Legos, and a book of stories for five year olds. We're so blessed to have made great friends this year and look forward to more birthday's with them.
Our next party: LEGO Harry Potter Theme! I'm so excited!